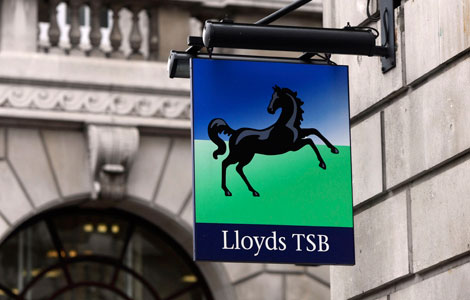 Today's Financial Times has an article about the sale of 600+ branches of the legendary Lloyds of London. I don't really know why the branches need to be sold other then the British government which owns
40% of the Loyds Banking Group
said it needed to be done. In any case, Lloyds is running into some difficulties with finding buyers, it is claimed, because of capital regulations. The
FT reports
:
(bold is mine)
Bidders – NBNK, an investment company launched by Lord Levene; Sun Capital Partners, Hugh Osmond's investment vehicle; and the Co-operative Group – also have to raise funds to plug the gap between mortgages and deposits.

Under normal circumstances new banks have to comply with rules that require them to hold high levels of capital until they have built up a solid record – a process analysts said could take up to about four years.

By contrast, established lenders can use their own flexible, or "advanced", models, providing they are approved by the regulator. These are typically less stringent.



People familiar with the situation said including an existing management team in the Lloyds sale could help the new owner build its own risk models more quickly, giving it a headstart in qualifying for the more favourable capital rules.



The Financial Services Authority is unlikely to offer any guarantees about when a buyer could move to the more flexible rules – and would still want proof of the new owners' capabilities – but it is thought to be open to the idea of an accelerated transition.

People close to the situation said a switch could potentially happen within about 6-12 months after the sale.

Analysts estimate that

the more favourable regime roughly halves the capital requirement for banks

. On a package of £50bn ($82bn) assets – the expected size of the Lloyds sale – one calculated that a new competitor would need £2.5bn of core tier one capital compared with about £1bn for a bank like Lloyds.
So...
There is disagreement about estimates of future risk because of conflicting interests about capital requirements. Most interesting about this article is that the final paragraph gives the general scenario that these not yet approved nor in theory created models will depict. Estimates of risk then are created by first defining the desired cost.